Mussel Magic
How mussels sustain a community in Shetland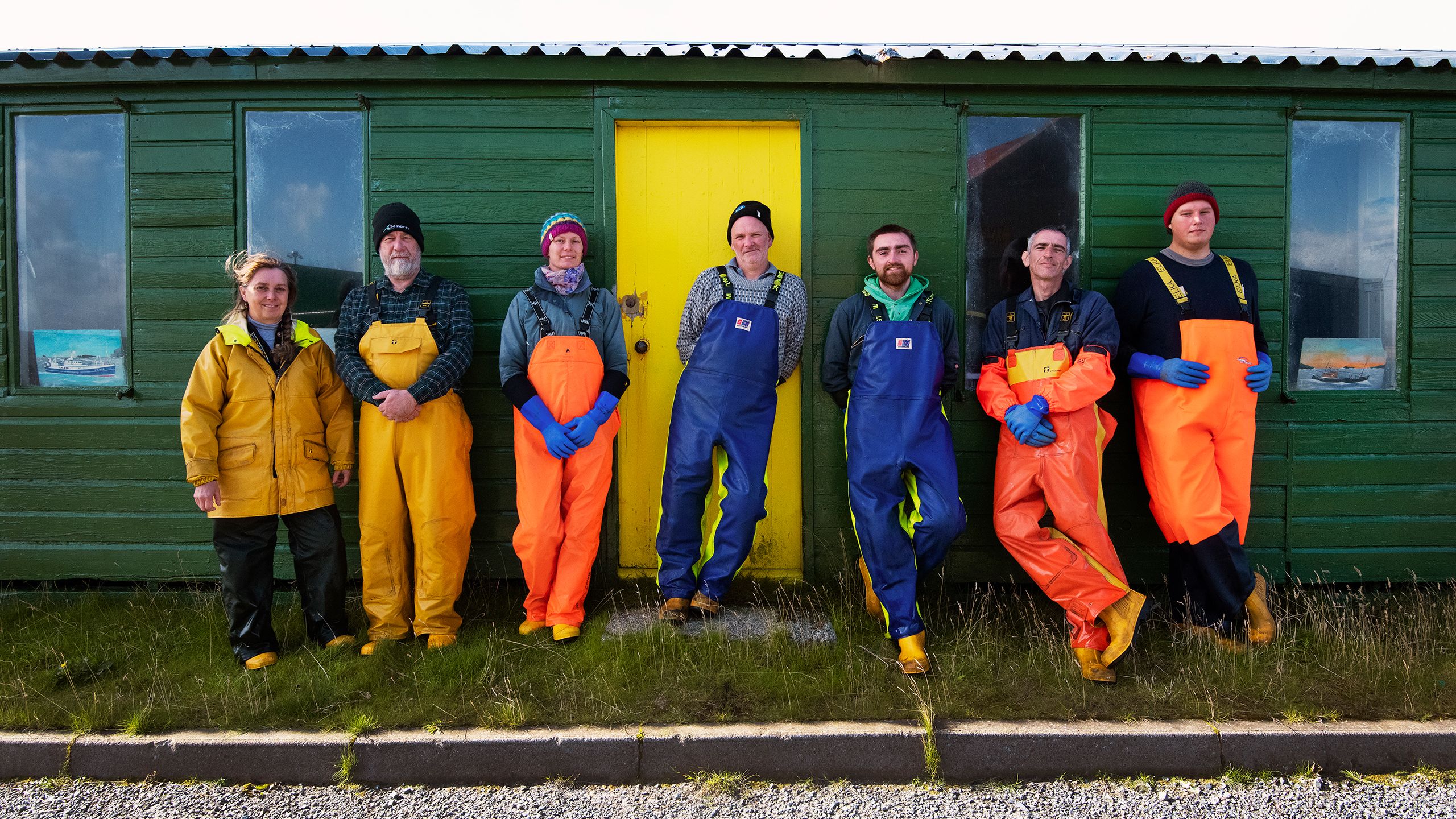 Side by side on the Celtic Queen, Kenny Pottinger and his seventeen-year-old son Craig are hard at work harvesting mussels at their site in Scalloway, Shetland.
It's a brisk morning in September and the pair have been out since early morning. Kenny was a trawlerman for many years but decided to go into mussels when his son was born as he didn't want to continue to spend weeks away at sea.
Running his own mussel business, East Voe Shellfish, means he can come home every day to his wife Shyrleen and three young daughters. Craig joins his dad on board during his school holidays.

"It's really good working with Craig," says Kenny. "We get on well together and he's a good worker."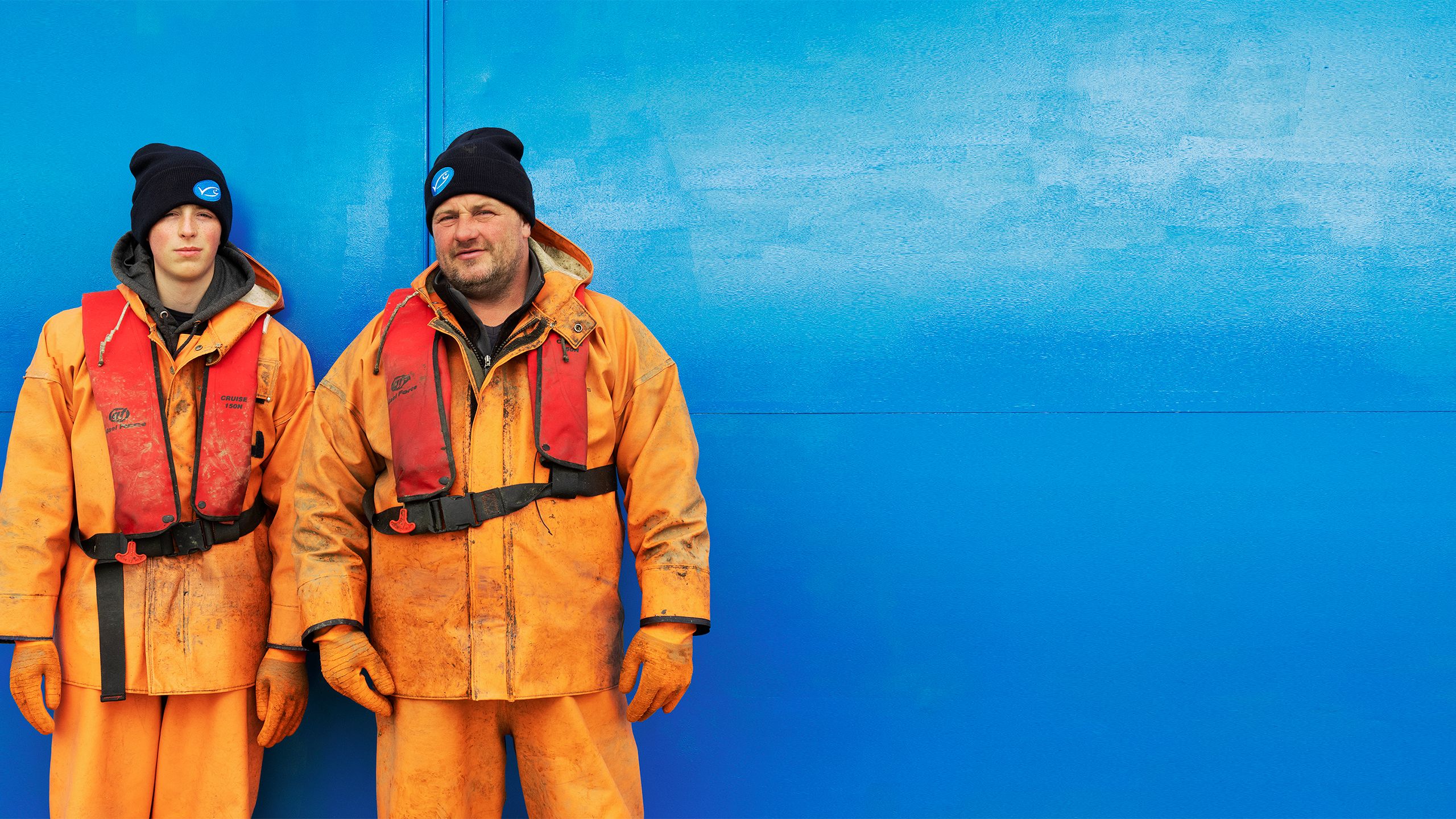 ---
It's incredibly noisy on the boat. The whistle of the wind and the call of the seagulls compete with the hum of the generator, the clank of the conveyor belt and the rattle of the hard shell of the mussels dropping onto metal as they are separated first by a "declumper" and then by the grading machine. The shells make a gentle, hypnotic sound: tap, tap, tap.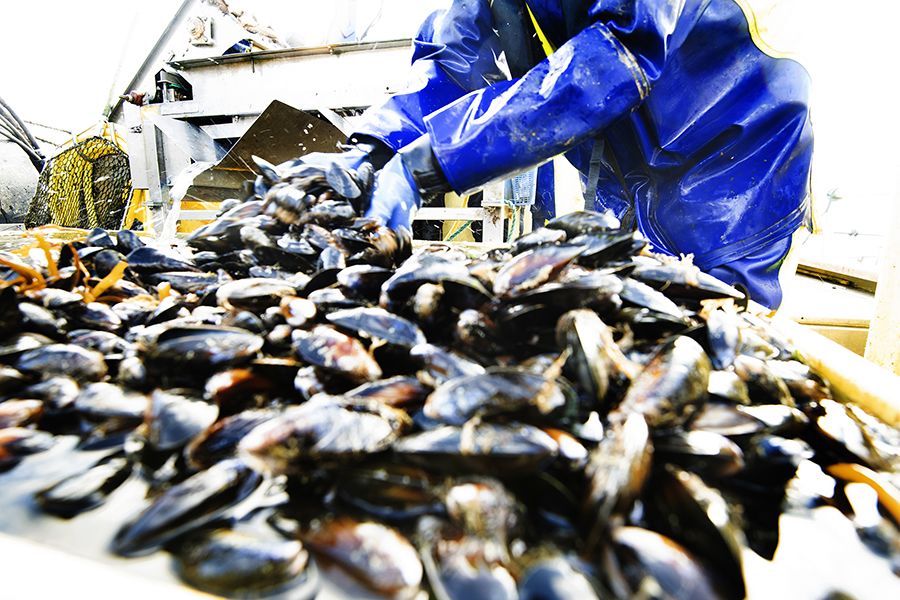 It's hard to imagine a more picturesque office than the grey-blue waters of Shetland's voes (small bays), surrounded by gentle hills in every shade of green, dotted here and there by sheep.
Shetland is one of those places where you can experience four seasons in one day. Rainbows appear in the big skies every hour or so after a ten-minute downpour, followed by bright sunshine.
"The best part of being a mussel producer is being out at sea," says Kenny.
"There is no place I'd rather be. But the worst part is being out when there is a lot wind and snow and rain. It can be minus 2 or 3 degrees but the wind chill makes it feel even colder."
---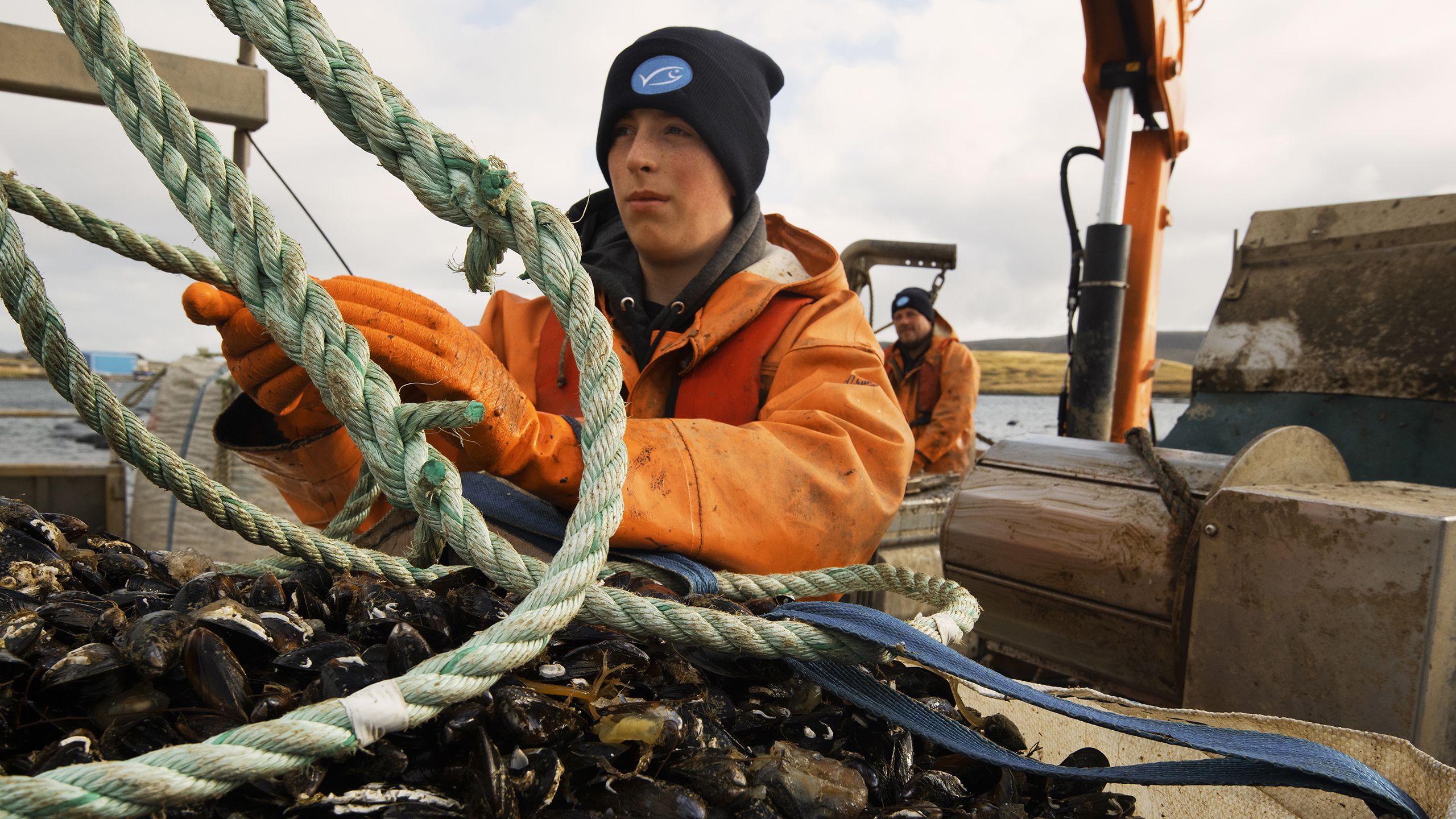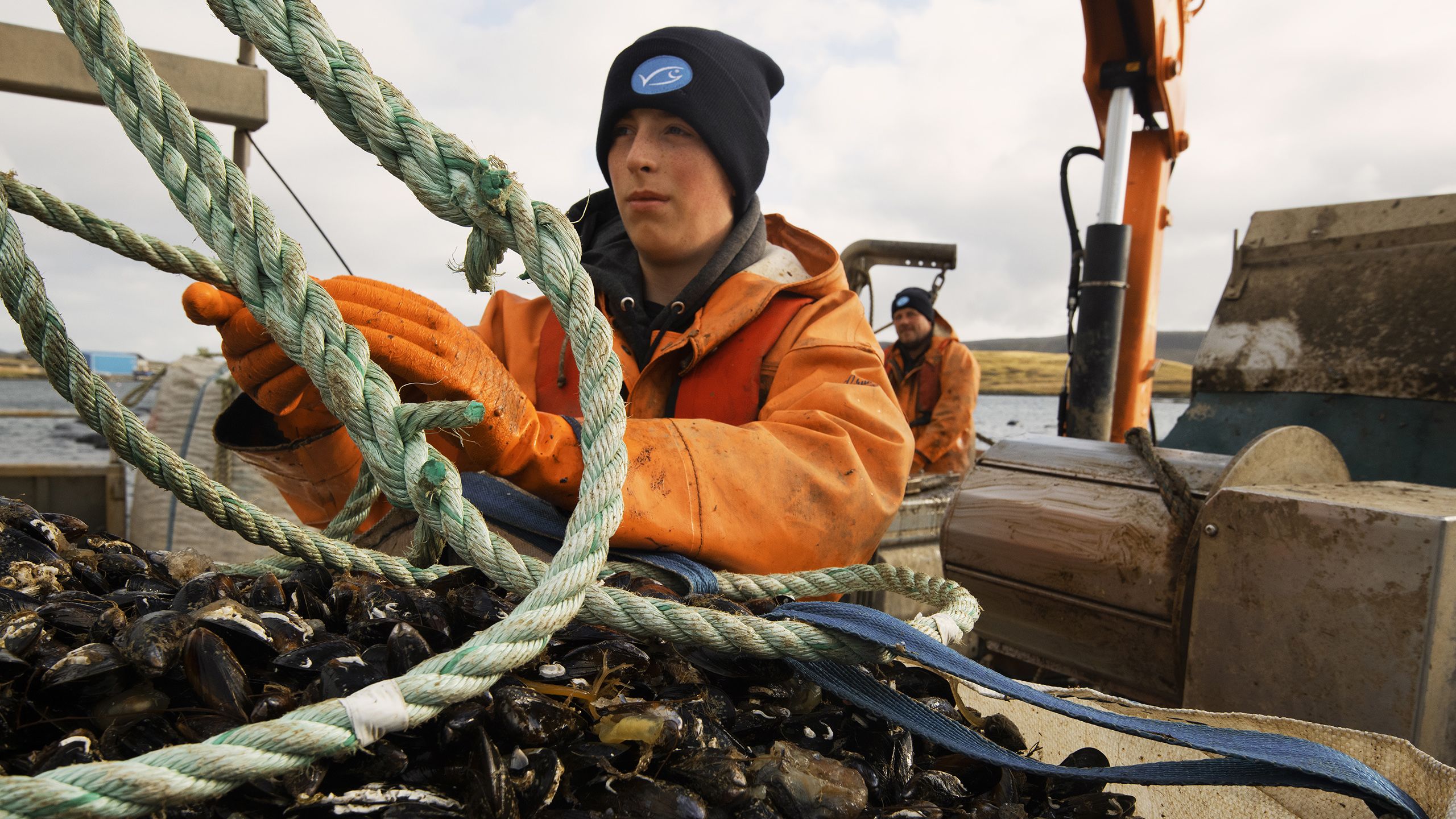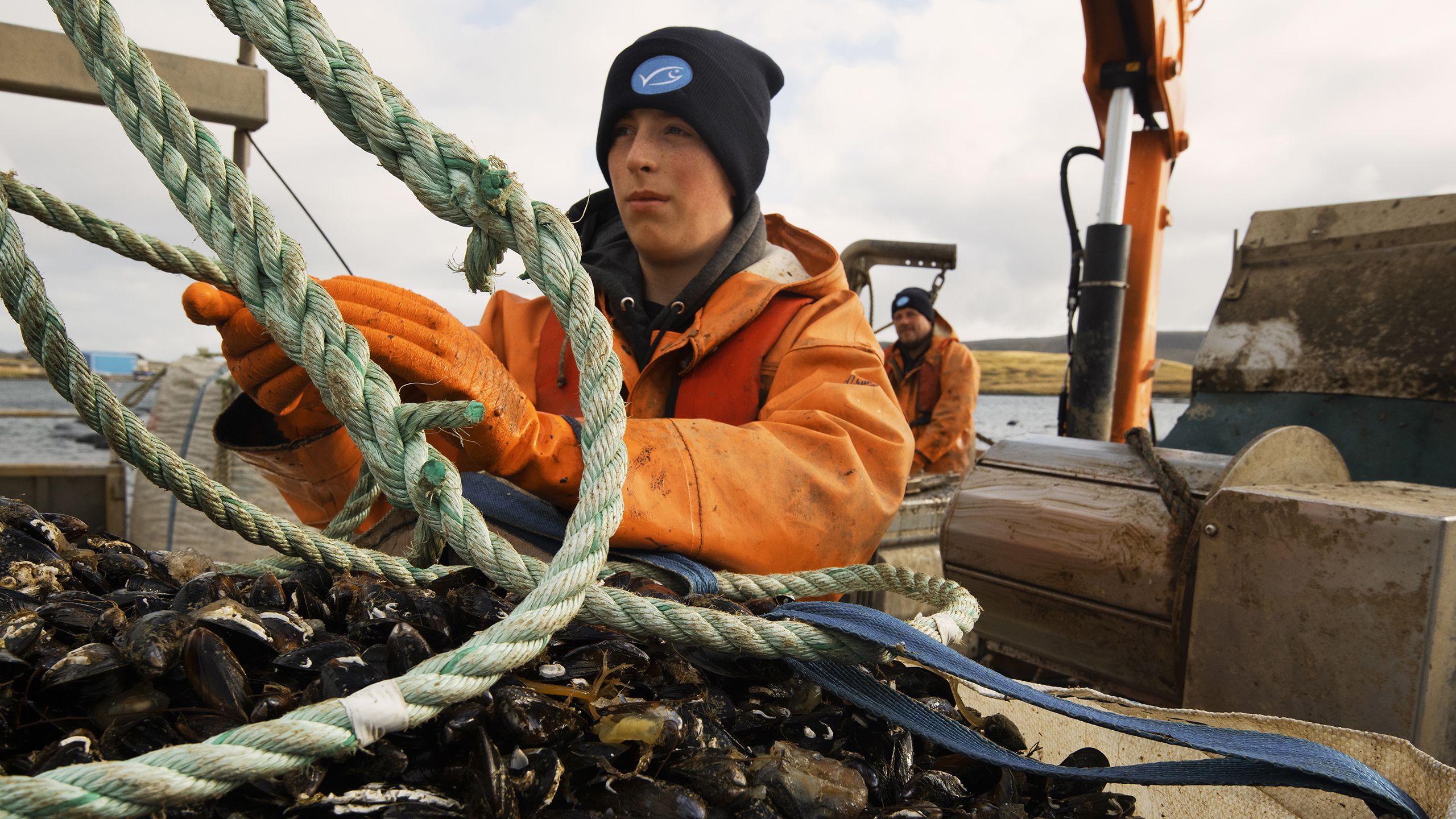 ---
Craig removes seaweed from the buoys and the ropes while his dad pushes clumps of mussels, which attach to hanging ropes in the water, through the declumper to break them down.
Seagulls gather on the water to peck at the seaweed as it comes away from the boat, hoping for a tasty morsel, perhaps a spot of crab or a worm.
The pair wash the mussels and grade them by size, taking care to put any smaller mussels back on the mussel lines in the water, helping to ensure the sustainability of the fishery.
"The mussels are sustainable because they are so natural," Kenny says.
"They attach themselves to the ropes. You don't have to feed them. You don't touch them. You come back in two-and-a-half years and then harvest them. Nature kind of sustains itself."
"A lot of our customers do look for the MSC label," he adds. "It certainly helps with sales. We're proud to be MSC certified."
---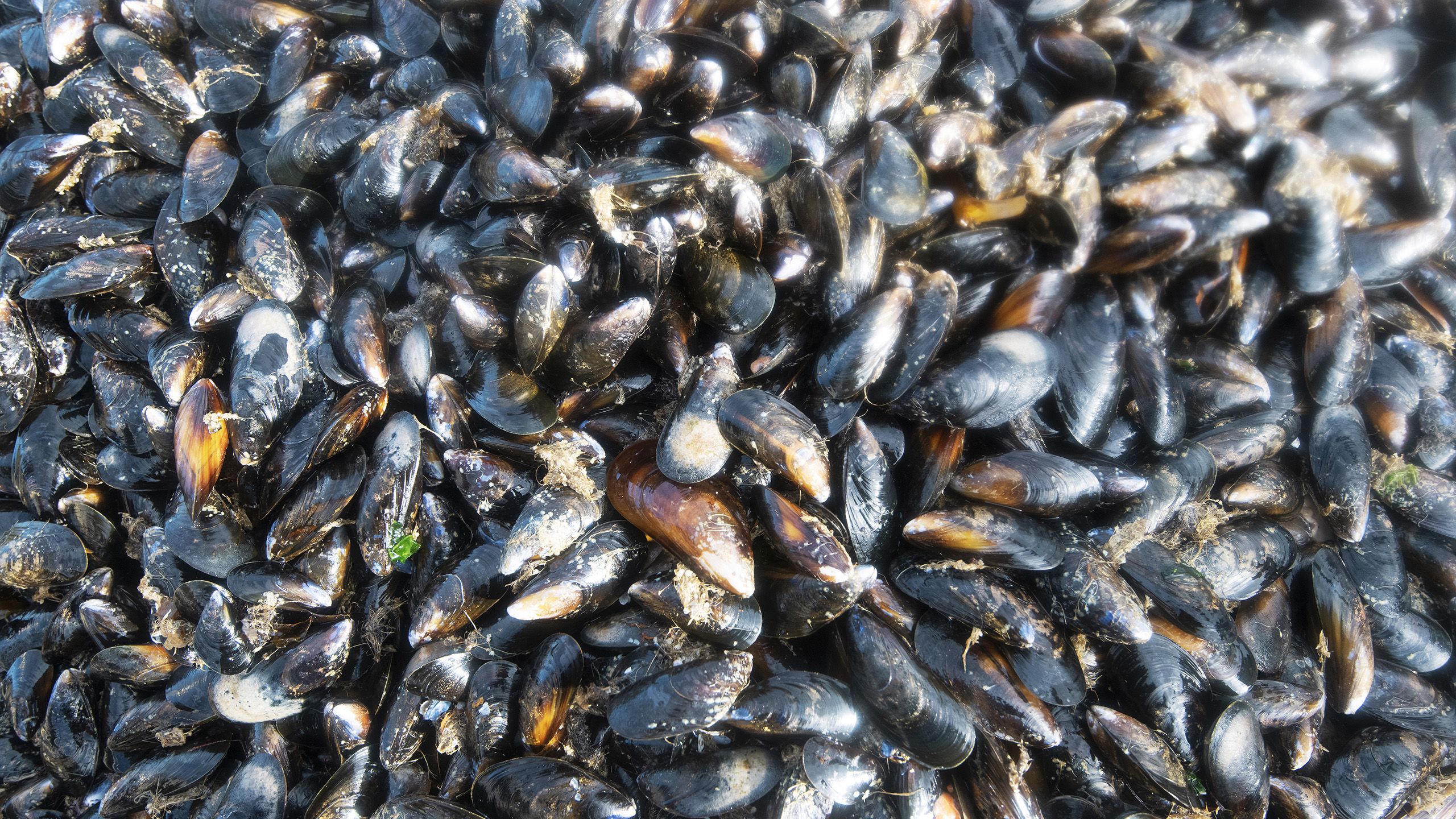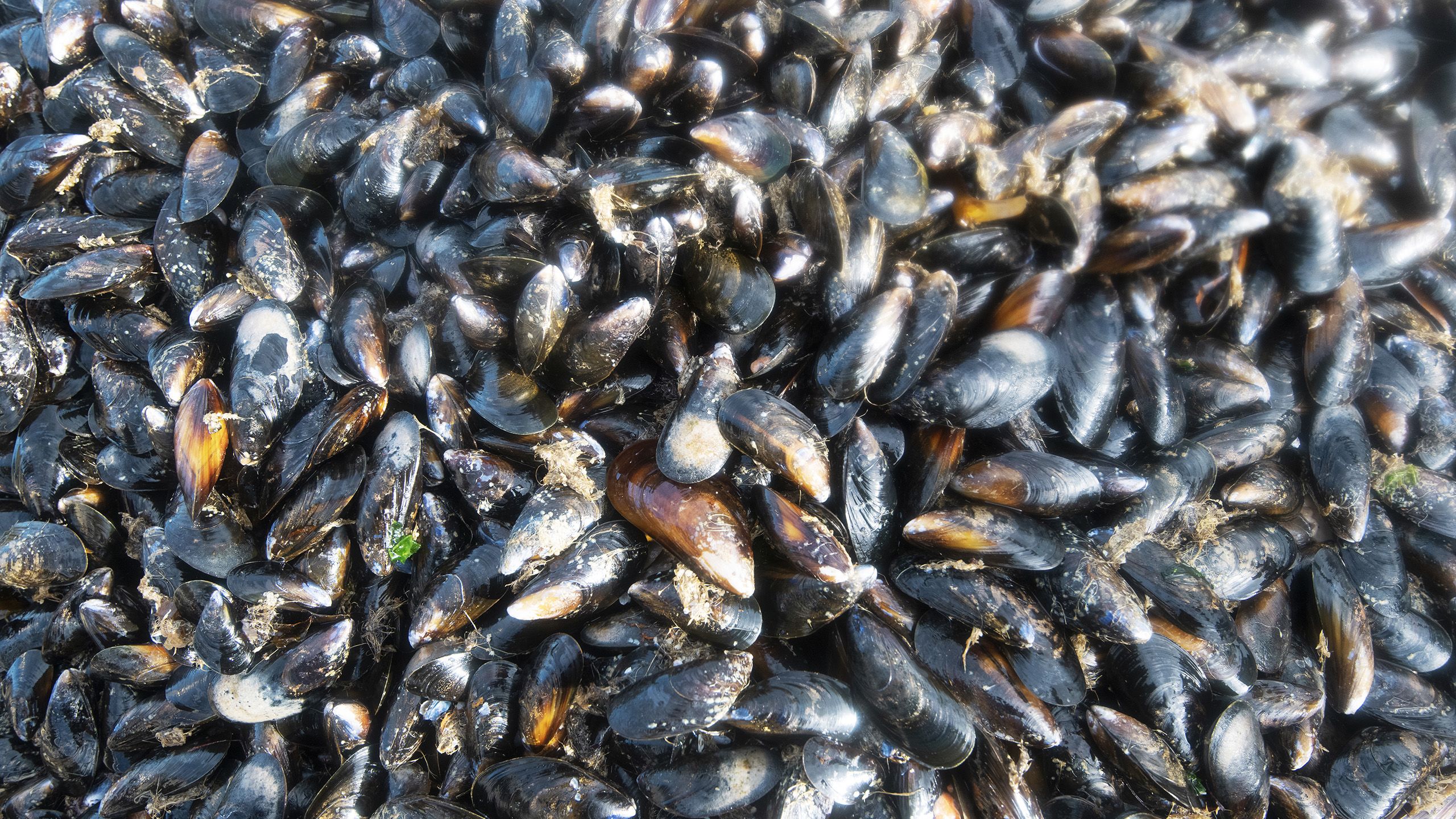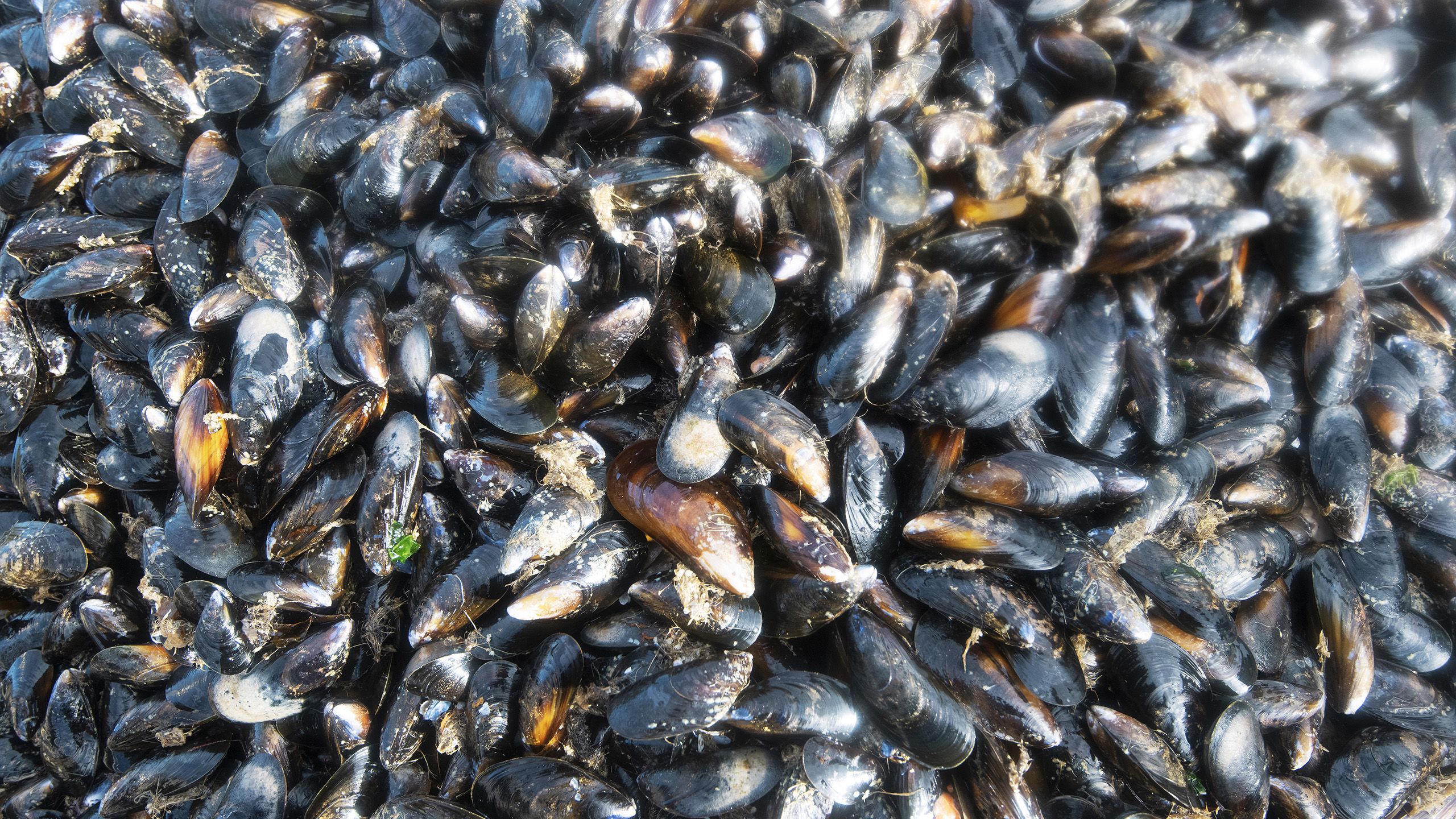 ---
Over on Yell, the island north of Mainland Shetland, brothers Christopher and Marvin Thomason run their own mussel business in the village of Cullivoe.
"We employ 12 staff. It's not a large number but for a small village in Shetland, it's important," says Marvin.
Ruth Henderson, chief executive of Seafood Shetland, agrees.
"One hundred people are employed in mussels in Shetland at around 133 sites. This is all in rural areas so it's providing vital employment in remote regions."
Seafood on the whole is worth £300 million a year to the Shetland Islands. Some 75% of Scotland's mussels are produced in Shetland and the industry is worth around £8.1 million to the local economy. More than 6,600 tonnes are produced annually.
Ruth explains that the Shetland mussel fishery was the first so-called "enhanced fishery" in Scotland to meet the MSC's internationally recognised standard for sustainable fishing. Enhanced fisheries are wild-caught fisheries that also involve a degree of farming or husbandry.
"It's up to us to be custodians of the sea because we depend on it for our wellbeing and prosperity," Ruth adds.

---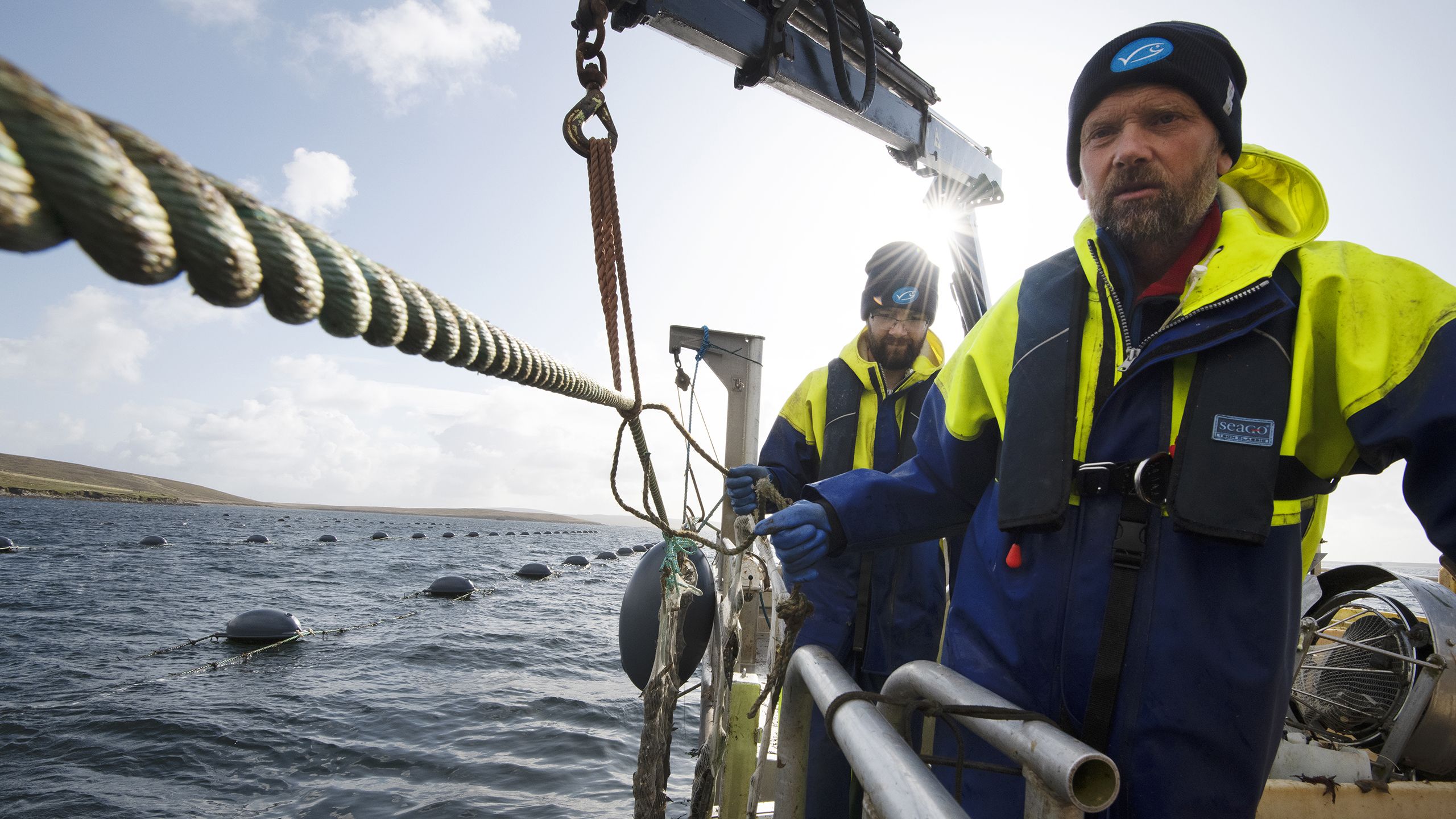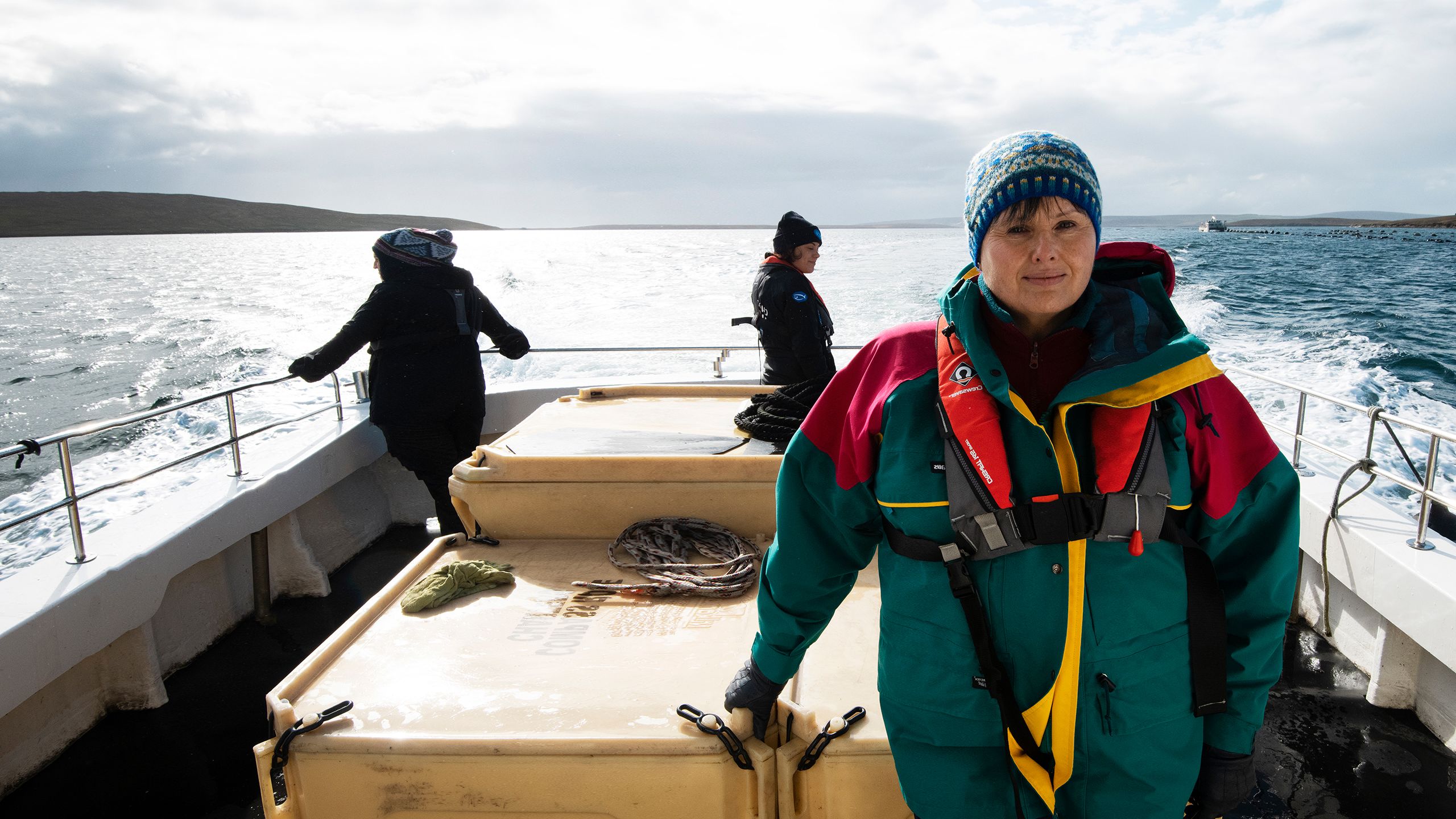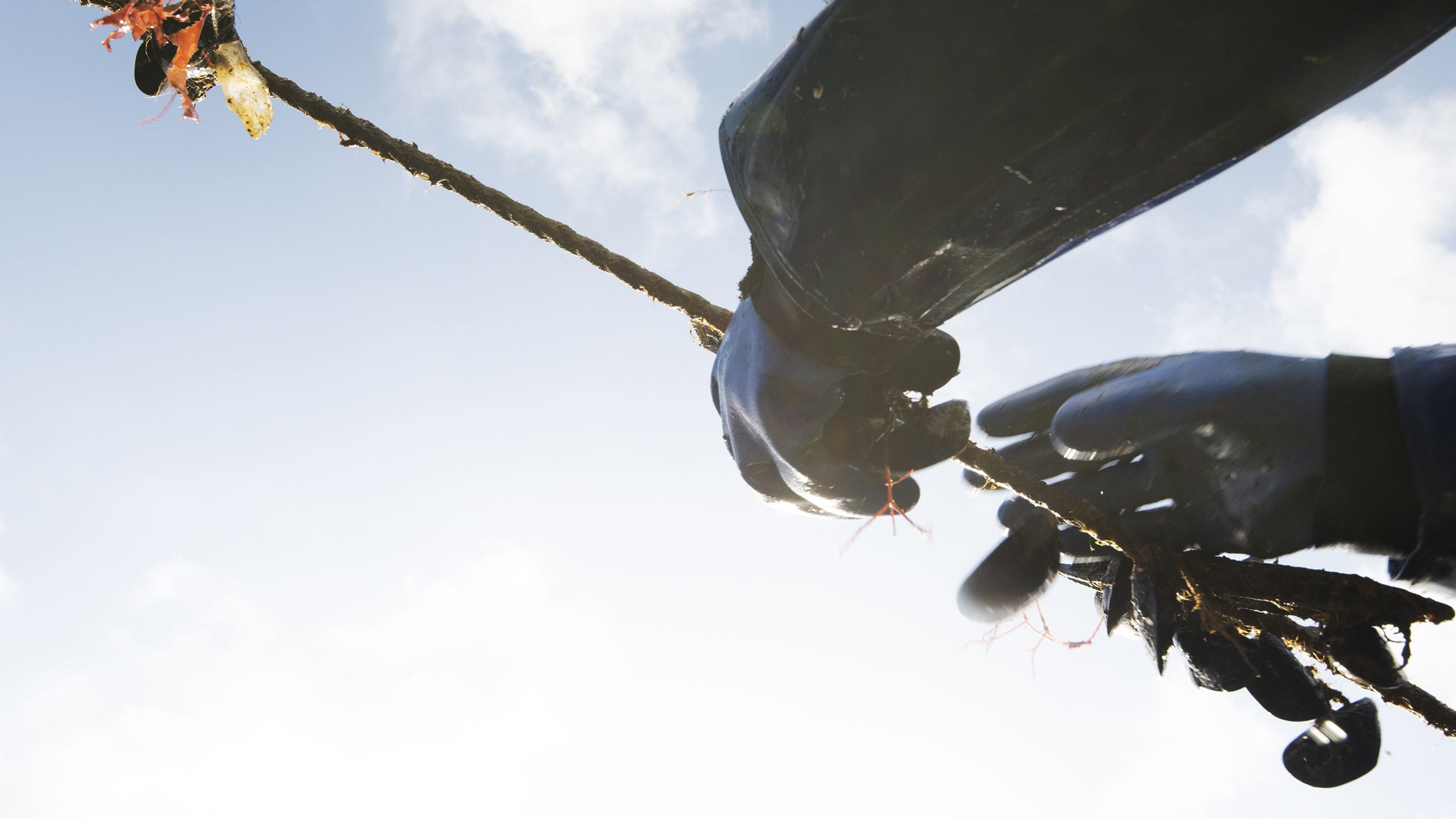 Giving mother nature a helping hand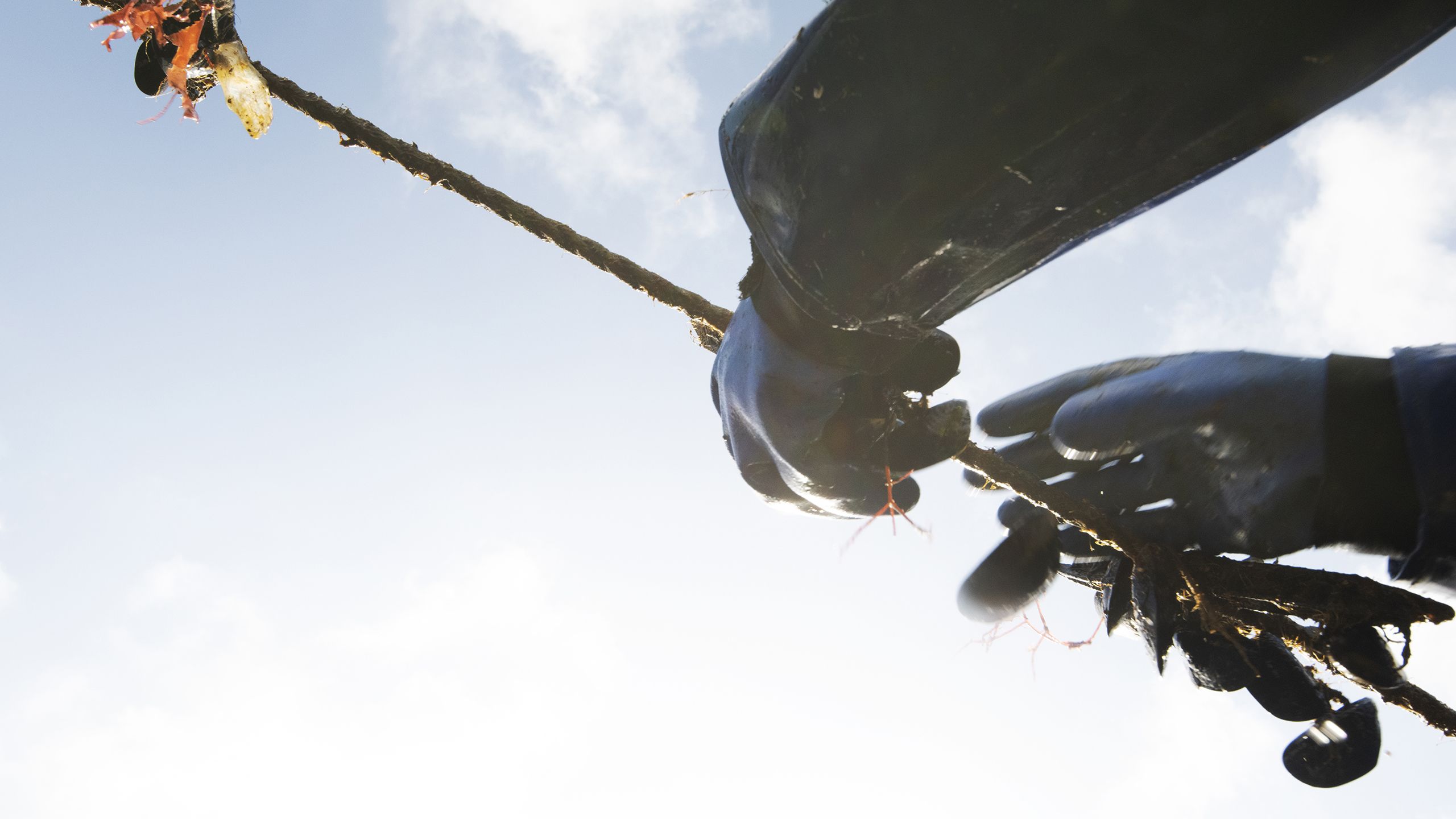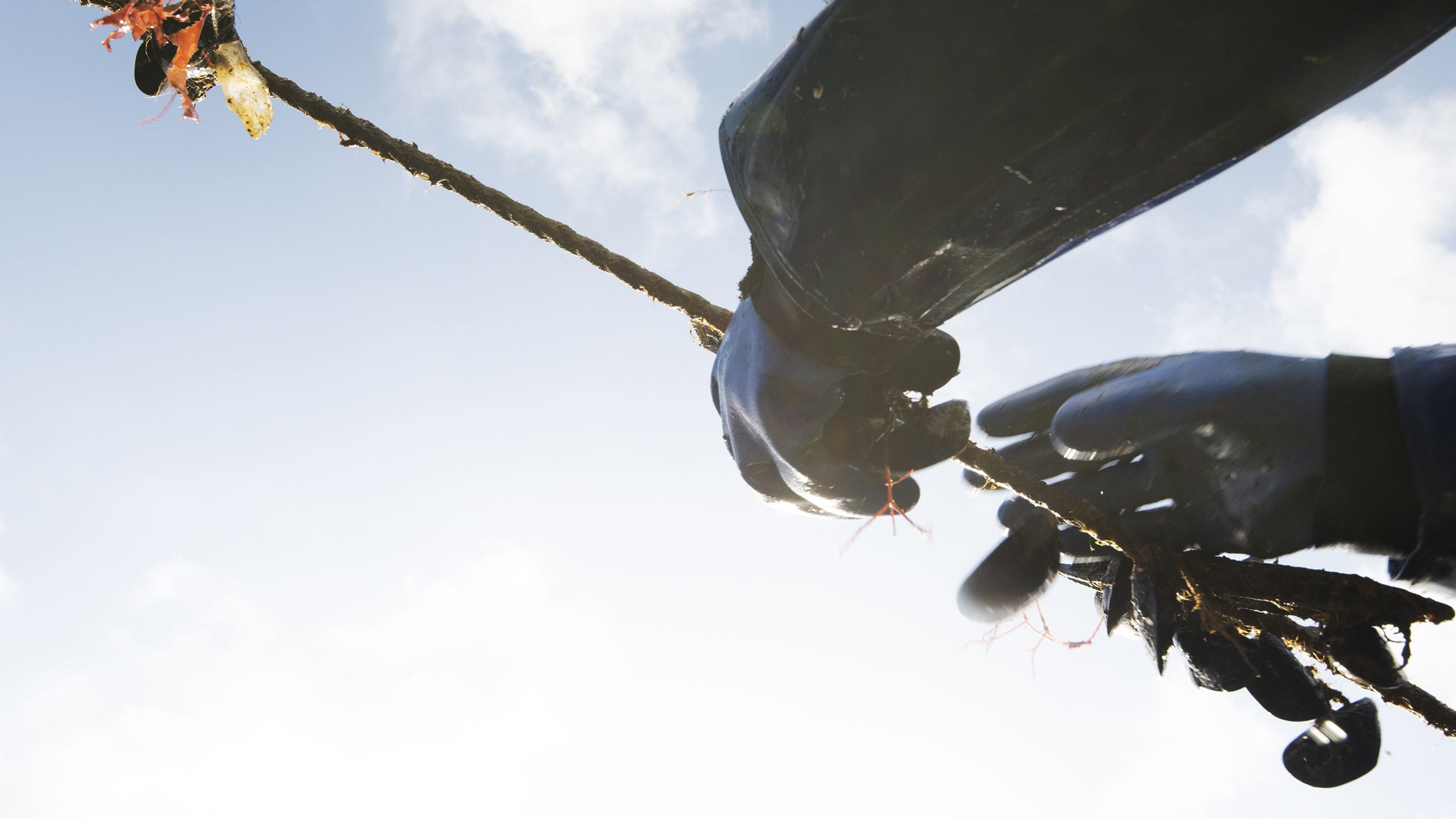 Out on the water, Marvin is explaining how to grow the perfect mussel.
"We lose nothing," he says. "It's a very skilled job, but it is exactly how we did it twenty years ago.
"There are not many things when man gets involved where you can make mother nature better but mussels are a rare exception. We give the mussels a home. In nature, they grow on the seabed, but hanging on the ropes in the water, there are no predators and they seem to sense that and put their energy into growing. They become much bigger than on the seabed. Three years is the perfect size. After that, they become bigger and uglier!"

Mussels filter the seawater and extract food from it, sucking up to 50 litres of water a day. In Shetland, the clean waters warmed by the Gulf Stream give the mussels a steady food supply.
"It's a paradise for mussels to grow here," Christopher says, back in his production centre, where staff are busy packing mussels to be sent out to the customer.
Seals pop their heads up in the voe at the back of the centre while plump Shetland ponies munch on grass in the field at the front.
On his days off, Christopher doesn't rest but goes out to catch lobster.
"Once you are a fisherman, it's like a disease in the blood. You never give up. They need to bury me in my oilskins as I spend my life in them."
---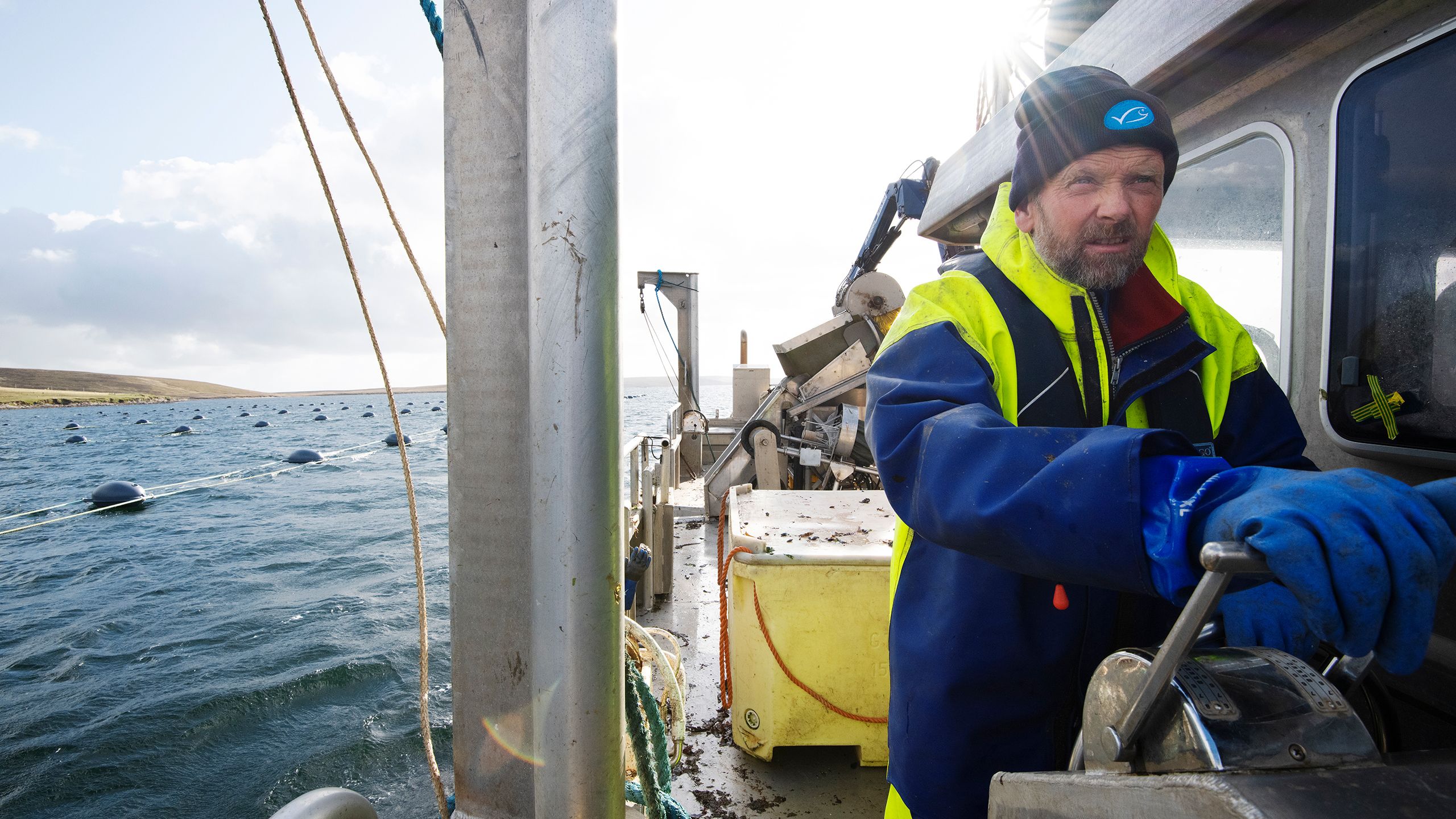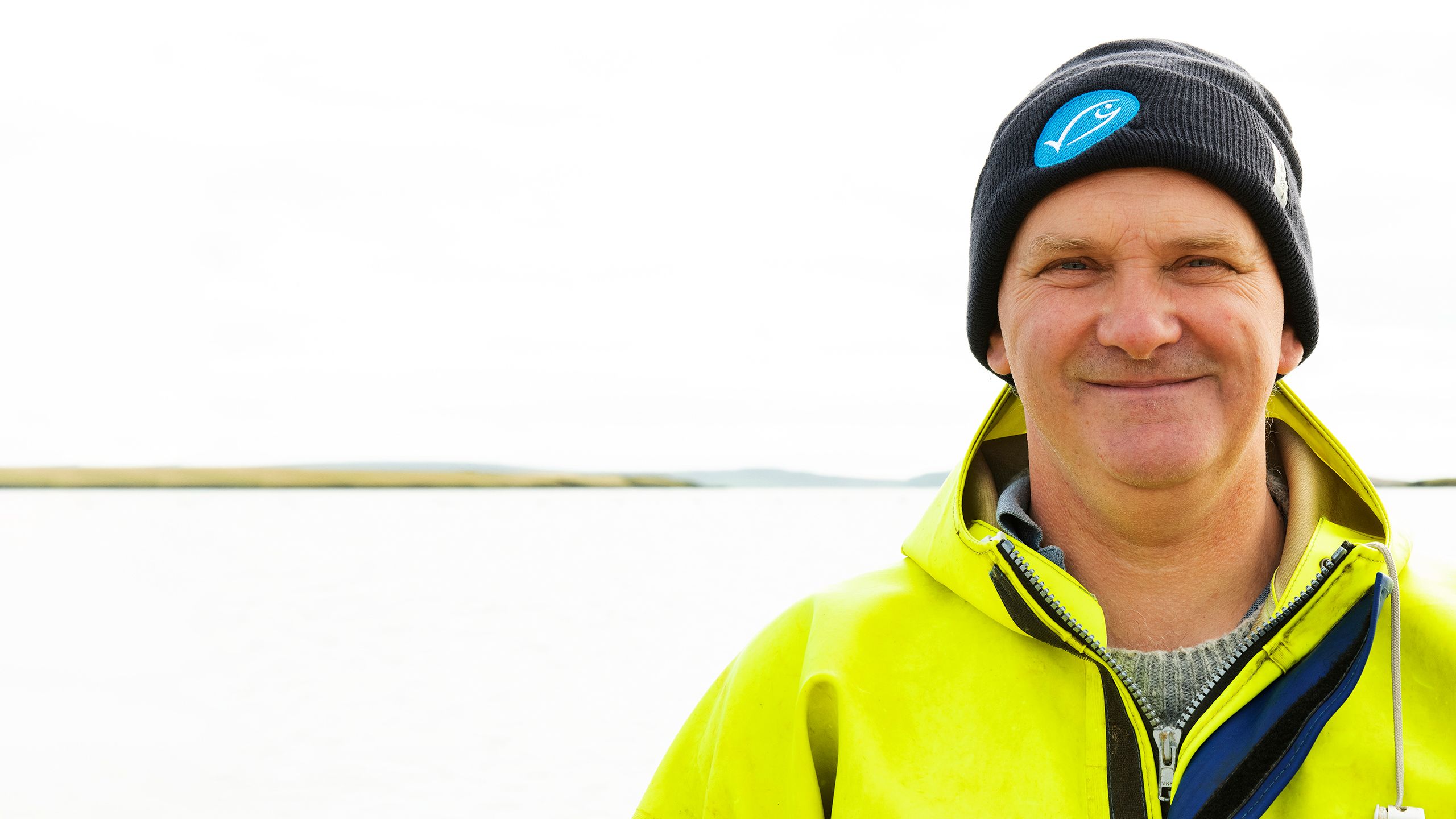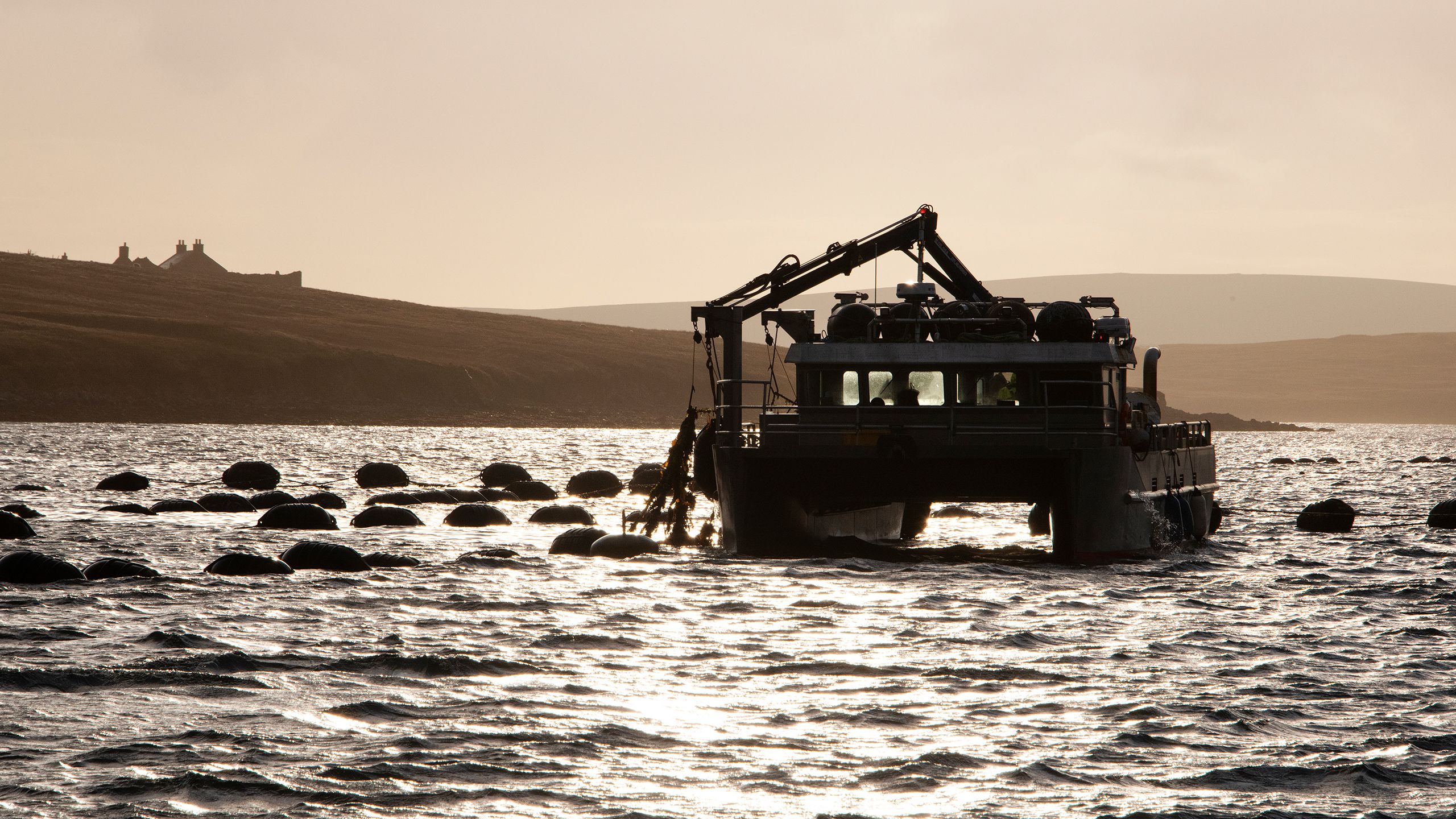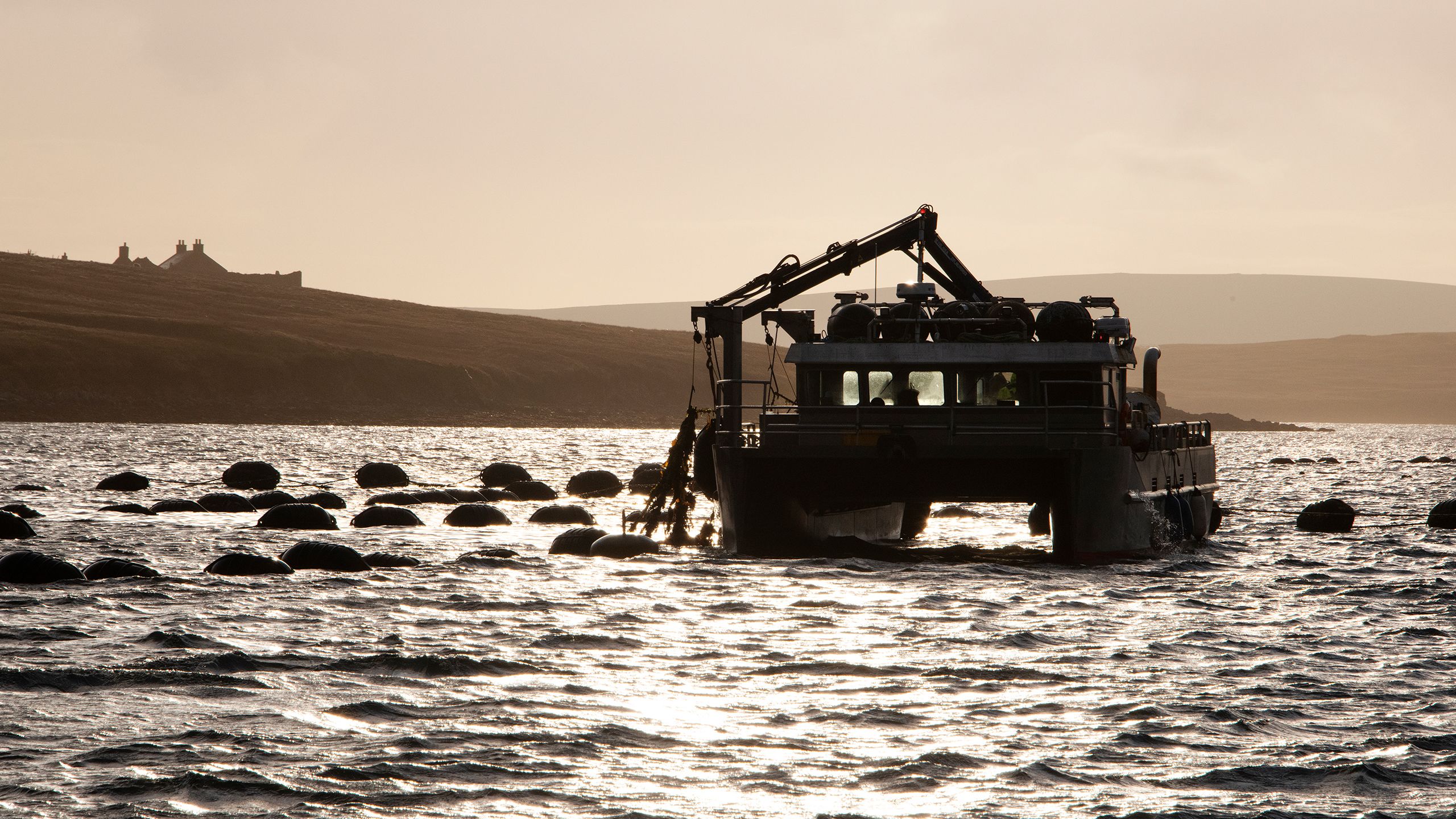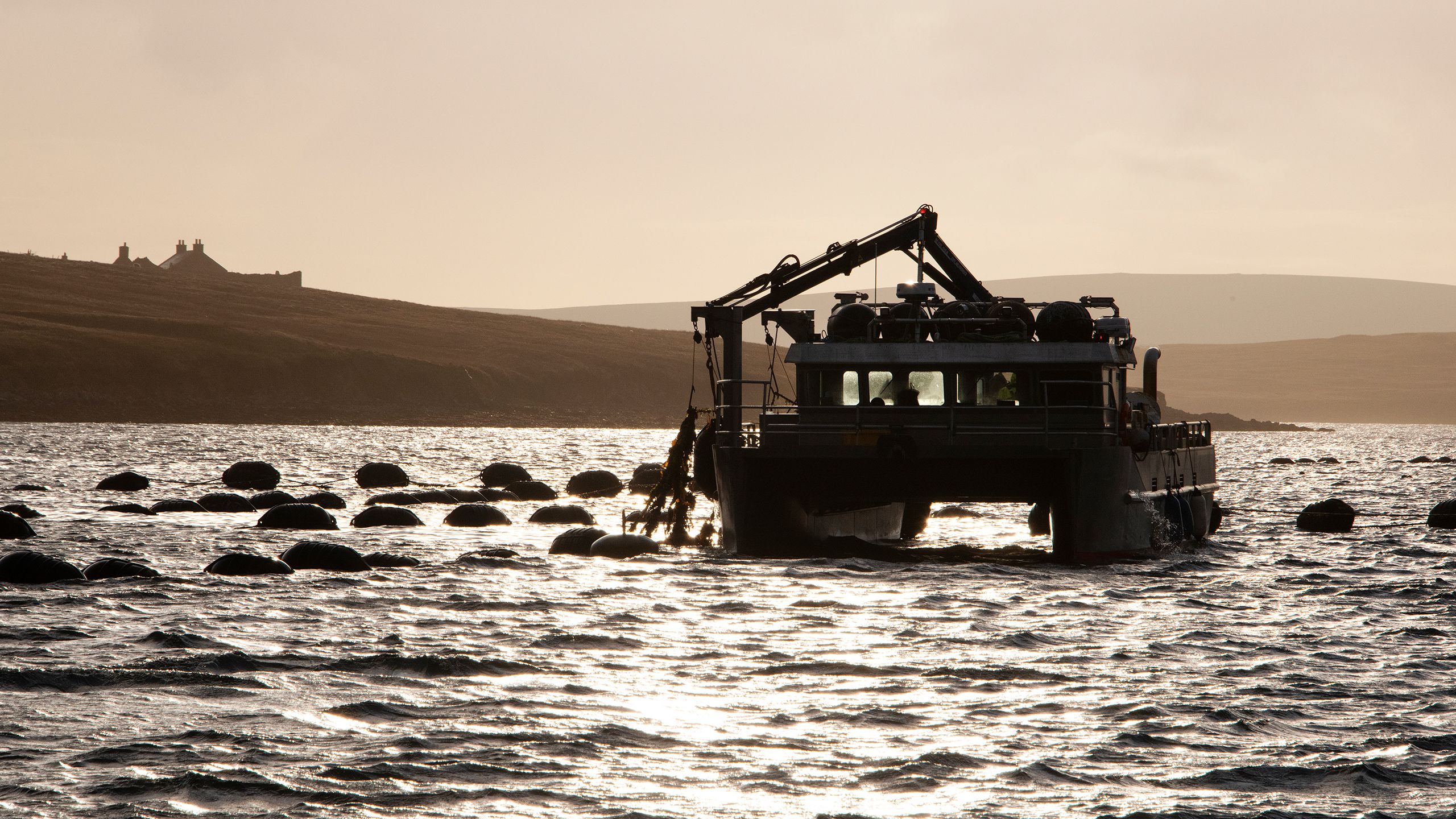 ---
At the end of the shift, and after the mussels have been loaded for dispatch, Kenny and Craig return home to the women in the family.
Their house is at the top of a hill, with spectacular views overlooking the voe. Kenny quickly cooks up some mussels he harvested earlier that day and the family gather around to enjoy.
Watch a day in the life of Christopher and Marvin harvesting mussels in Shetland's pristine waters.